Hello! New to HostelManagement.com
Hi Everyone,
My name is Zac, and I am a backpacker from California. Currently, I am on a 3 month journey through Southeast Asia, China, S.Korea, and Japan. I am hoping that in the near future, I can gain enough experience through my travels to open up a hostel of my own. Thank you for providing such a great resource for people like myself! I look forward to meeting knowledgeable and like-minded people here as well. Cheers!
Zac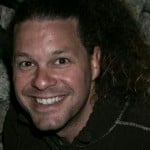 Welcome to the site, Zac! Enjoy your trip! Hi Zac,
I hope you are planning to come to Europe and visit Portugal. Good food, easy talking people, history, and a bit of California style (Mountains, beaches, surf good weather).
If you are interested in good wines and brandy... we have that too. :) Let me know if you come.
cheers Rita