5 Design Tips for Modern Hostels
With so many hostels out there, creating a unique experience for your guests is harder than it seems. You need to pay attention to their needs, the aesthetical appeal of your hostel, a special offer nobody else is making, and so on. That's why hostel owners all over the world are showing more and more love for the design trends that could separate their establishment from all the others and attract more visitors than before. If you're interested in these design trends too, here are some of the most important ones you need to take into consideration as well.
Create amazing lobbies
Lobbies are the first areas you notice when walking into hostels, which means they need to be as welcoming, visually appealing and cool as possible. This is the reason why modern hostels are paying an increasing amount of attention to making sure their lobbies are just perfect – from furnishing them with cozy sofas to playing popular music that will attract music lovers and everything in between. They also include a bar with drinks, food, and refreshments near the reception, which makes your entrance into the hostel much nicer and more enjoyable than ever.
Insist on eco-friendliness
Lots of people today love spending time in the open and discovering the world around them, and that's the reason why they travel to foreign countries and aren't afraid to do the same there as well. But, if they're staying at a hostel, they'd prefer to pick one that suits their hobbies and incorporates nature into its design. So, becoming eco-friendly and nature-oriented is a great way to become more popular than ever, so start introducing some flowers and plants into your lobby, your common spaces and every room of your hostel.
Equip the rooms
The problem with hostels of the past is that they were too basic – all they gave you was a bed, a hot shower, some food in the morning, and that was it. Today, hostels are getting increasingly better when it comes to amenities and appliances guests have in their rooms. Therefore, you too need to think about adding new things such as a TV into every single room. All you need is to make sure they're all mounted properly because only with professional tv installation can you be sure those TVs you've invested in are going to entertain your guests in the years to come as well.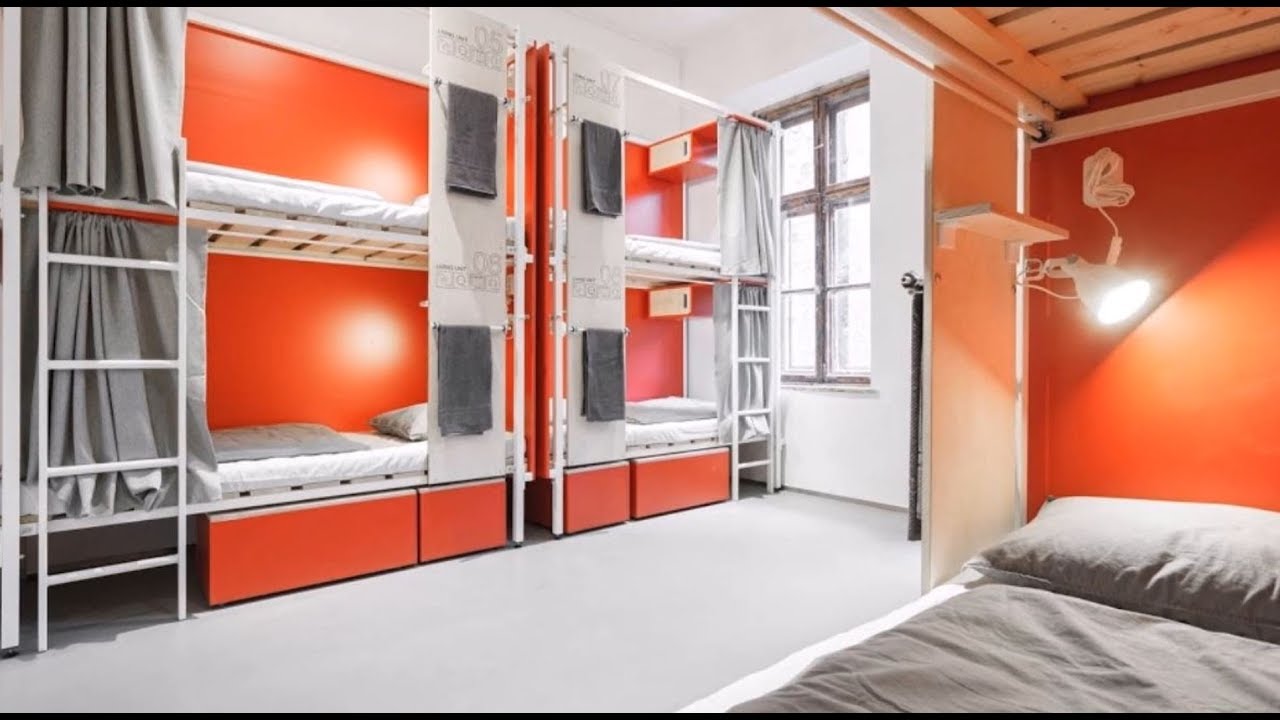 Go with the minimalistic design
Another issue most hostels are struggling with is the design – they often want to combine too many different ideas into a single look, and that never works in reality. That's why you might want to go in another direction and become more minimalistic than ever. Simple sleek furniture and visually appealing colors can go a long way and make your hostel stand out as a welcoming and simple place people will always love. After all, simple is always better, and this minimalistic design can do more for you than you've expected.
Introduce proper kitchens
This is another thing people who are visiting hostels love – lots and lots of tasty food that will make their stay in your hostel extraordinary. So, what you need to do is invest some time and money into designing and creating a new space where your guests will be able to prepare and enjoy their meals, surrounded by a cozy and enjoyable atmosphere. You should also provide them with basic cooking utilities and equipment they might need on a daily basis, as well as share your favourite recipes they could enjoy as well. In the end, keep in mind that such a kitchen reminds them of home and turns your hostel into a more welcoming place, and that's something all your guests are going to appreciate.
Introducing these changes into your hostel design takes some time, energy and patience, but if you manage to do that, you'll boost your business and surely manage to attract more visitors than before.