An OLD hostel in Bucharest, Romania: The Midland Hostel
Well, I don't know if we qualify as an OLD hostel, 2013 is our 6th year only, but it feels old. When we opened, there were only 6 hostels in Bucharest, now there are 30. At the beginning, almost 100% of the travellers were foreign, and Romanians didn't know what a hostel is. The few ones who were getting to our place, by accident, were pretty appalled and they used to get angry at "the poor conditions" we had here, meaning many beds in one room and no privacy. But the nice thing was that after one night spent in a hostel, most of them became amazed with this "new" concept of travelling. They realized that this wasn't a place where poor or homeless people spent their nights (like they thought), but young people who wanted to meet other young people. They realized the low price wasn't the main reason for sleeping in a hostel, but making friends. We actually had one guest who had come to Bucharest on a business trip. He was Australian, in his late 20-ies, he stood at The Howard Johnson Hotel for 5 days, with his colleagues, attending the due meetings, and then, on the week-end, he came and stood in our hostel. Of course, where do you think he had more fun?
One of the best things about Romanians is that they are very fast to adapt, though. Now, most of them, young and old, know what a hostel is, enjoy it and, even more, they think it's a special experience and are happy to stay at one, when they travel in the country or abroad. You have to give them credit though, because Romania was a closed country to the western ideas and lifestyle, much like Japan until 1850, and we had many things to get used to after the revolution. The hostel is a 100 year-old German idea, but in Bucharest, the first hostel appeared 15 years ago and it was only 5 years ago that it became popular.
More about our hostel: we have around 30 beds but we keep changing the numbers and the distribution according to what we see people are looking for. A few years ago they preferred bigger dorms, lately, they prefer smaller dorms and privates. Trends change, so does our hostel. :) We are trying to improve it all the time and we can only do that with the help of our guests. Being so used to the hostel, we don't really see what we have to change or not, so we keep asking around.
So we try to keep things on the move, including the website of the hostel. We have started a hostel blog this year, mainly because there are questions that we keep being asked, and also issues that we want to address and we thought a hostel blog is a good idea. Someone on this forum was asking when are we going to be able to give reviews for our travellers, like they do us? The blog is a possibility. We are going to do that. There are also impressive stories of the people who get here and some are really worth telling about. Like the Japanese guy who came from Japan to Romania walking. I mean, no train, no bus, no bicycle. Just walking. It took him 2 years to get here, and his goal was Portugal. There is also interesting information that people don;t usually hear about when they are here, and we couldn't possibly tell each and everyone of them personally. So we will publish it on our site.
Other than that, what can i say? We really have a great location, and me, as a local, can appreciate it better than our guests, cause i know how good it is. We were lucky to find this house here and be able to make it into a hostel. Also, we have free breakfast, and we have a cat too: i posted it's pic on my profile here. There is a story with this cat too, and how we got to have it, but it is probably already too much; i'll leave it for another time.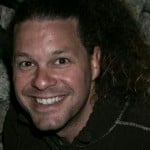 Great introduction Malvina. Welcome to the site! Hello! I am Andrea, I am 23, I m currently studying Business in Berlin and I am also working in a great hostel. Whenever I travel I try to get in touch with the owners of the hostels Im staying at in order to exchange ideas about hostels and business in general. Since my aim is to open my own hostel I would also like to meet up with you and have a coffee:)
I will be in Bucharest for only one day in November. Let me know if you would also like to have a chat.
Best regards,
Andrea