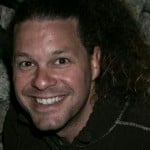 Hi Aleman83,
Most hostel operators are working with these booking sites:
Hostelworld
Hostelbookers (same owners as Hostelworld)
HostelsClub
Gomio
All of these sites collect their commission from the guest as a pre-payment or "deposit" and then the guest pays the remaining balance to you upon their arrival.
Many hostels do work with Booking.com, but that may not be an ideal option for you. Their setup requires financial transactions between your hostel and the booking site, because you collect the full amount for each reservation from the guest and then send the 15% commission back to Booking.com.
Other hostels have had some success selling their rooms on AirBnB as well. They collect the full amount from the guest, plus a security deposit. After the guest's first night, AirBnB transfers the money directly to your bank account. After checkout, if you agree that the guests didn't cause any damage, then the security deposit is refunded to them automatically too.