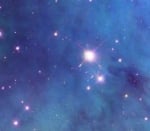 Thanks for the link. Very interesting. I wonder what their background is with hostels.
An excerpt:
The venture is looking to spend $250 million to acquire and renovate as many as 10 low-cost hotels over the next two years. It plans to reposition them as high-end youth hostels in places such as New York, San Francisco, Washington and Los Angeles.

The partners say amenities—including bars, restaurants, swimming pools and stylized lobbies—will distinguish their properties from other youth hostels, although they will pale in comparison with luxury hotels. . .

Most rooms will include four to six beds, a signature of youth hostels that appeals to guests looking to meet fellow travelers. Prices will top by 30% or more those for bare-bones hostels in the same cities.
There are quite a few large hostel projects in the US at the moment: the 480-bed hostel being developed in San Francisco, Greenhouse Backpackers (Australia) and Equity Point (Spain) in New York City, and more.