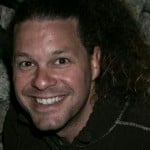 Hi Shashika,
Are you looking for information about the dimensions of the beds themselves, or about how many beds to put in a room?
Regarding bed dimensions, The standard in Europe is 90X200cm, however some hostels may use other sizes, like 90X190cm to make the beds fit in smaller spaces or 180X200cm to create double sized bunks for extra comfort. Bunkbeds that are two beds high is the ususal arrangement, but in some areas with very high demand, three beds may be stacked to accommodate more guests in the dorm.
As for the number of beds to put in a room, that will be determined by the shape of the room and the location of doors and windows. As a general rule of thumb, if you plan for 10m2 for the first bed footprint and 5m2 for each additional footprint, that would give enough room for the bed, space to walk around the beds, and lockers that are not incorporated into the bed design. Of course you could have more or less space depending on the level of comfort you want in the dorms. Some areas will have specific regulations regarding the amount of space that is required between beds or the cubic air space required for each guest in the room.
Did that answer your question, or did you have something else in mind?