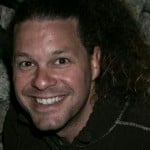 If you would like to support this effort, here are three ways you can get involved:
Join, like, and share the facebook group: Add a HOSTELS section to TripAdvisor.
Contact your TA account manager and ask them to add a Hostels section.
Join the letter-writing campaign by sending the suggested text (or something similar) to TripAdvisor.
I am writing to you as the [owner/ manager / other] of [hostel name] to strongly urge you to listen to voices in the the hostel industry, and add a dedicated hostels category on the TripAdvisor website. Hostels are the one of the fastest-growing sectors in tourism today, and are especially popular with those reading and writing reviews on TripAdvisor.

Having hostels listed in 'Speciality Lodging' or 'B&B and Inns', alongside campgrounds, apartment rentals and villas, is confusing for users and detrimental to the hostels themselves. We all lose out by this arrangement. If hostels were placed together in one category, TripAdvisor could quickly become the top way of searching for a hostel, which would be profitable for everyone involved.

I therefore ask you again to change your policy, and add a 'hostels' category to your search page.

Thank you,
You can write your own letter or simply insert your name in the text above and email it to any/all of the following contacts at TripAdvisor: