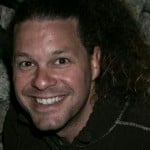 A short summary of the second link:
The Attorney General has ordered AirBnB to turn over three-years worth of data on thousands of hosts in NYC. This could have a huge impact on all of those people, considering that they could be liable to pay hotel tax and sales tax for all of their past guests, plus fines and penalties for not reporting and paying those taxes, plus any legal fees involved in the process. AirBnB fighting this subpoena by filing an objection with the New York State Supreme Court, and they had not turned over the data at the time that the article was written.
A lot of people are upset and frightened because they risk getting in a lot of financial and legal trouble depending on how all of this plays out. That's completely understandable. It's interesting how many people are unwilling to take responsibility for their own actions though.
From a comment on October 9, 2013
This is really worrying– we already paid taxes on the income we've earned from hosting while we have traveled (musician couple)– but the rate we charged went directly to travel costs– to have to repay that amount plus fines would kill us financially. I guess the gov already has whatever they need on everyone anyway– IRS records plus just checking the site. I feel like if the fines come, it's all pretty futile to talk of the ideal of the sharing economy, unless real promises are made by Airbnb to shoulder any fines levied against us, which I doubt they would do since they have the disclaimer (that many of us have winked at and disregarded—unwisely, it would now seem) about only renting if you're in compliance with local laws. I'm just kicking myself now for not just flying under the radar via craigslist– trying to go legit only seems to get you smacked.
Let's break this down:
There was a warning that this person was responsible for complying with local laws and that AirBnB wouldn't be responsible if this person broke the law.
This person disregarded the warning, and chose to knowingly break the law anyway.
This person does not regret breaking the law, only that they did not break the law more discretely through a different channel.
And AirBnB is to blame and should pay the fines if the Attorney General does crack down on this person for breaking the law.
In all honesty, I hear the sentiment that it's better to fly under the radar because "trying to go legit only seems to get you smacked" from some hostel operators too. There is a lot of truth in this. The hostels that do everything on the level appear on every inspector's list (Finance Department, Health and Safety, Fire Inspector, etc.) and are a lot more likely to get audited than those hostels that are undeclared and that do not appear on anyone's lists. If the officials don't know you're there, it's less likely that they will audit you and give you a fine. But once they catch you operating illegally, you may get royally screwed. And it will be your own fault.
Some people say that their business couldn't survive if they declared every guest and paid all of their taxes like they're supposed to. While this may be true, I would encourage those operators to reexamine their business plans and try to find a way to fix that. If this is you, then get yourself legal or you will expose yourself to a bucket load of risk, just like all of the AirBnB hosts in New York City right now.