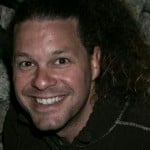 Welcome to the site! Your hostel and the surrounding area both look really nice. Love the hammocks!
Looking through your website I saw that you have 18 beds, with one 4-bed, one 6-bed, and one 8-bed dorm. Is that right? You have photos of your The View Land Rover. Are all of your excursions run through your own tour company as well?
Something that I really like on your Gallery page is the "Best moments of our guests" section. That's a great way to show how happy people are in the hostel and what kind of experience future guests can expect to have. Nice job!
Out of curiosity, which program are you using to display your availability on your website?