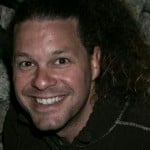 From the same article:
Lastly, Zielke and his co-founder and CEO Leif Pritzel argue that DreamCheaper is good for the hotels themselves. Similar to Triptease, it could help increase revenue by ensuring that more customers book direct, thus helping to wean hotels off the large hotel booking aggregators who squeeze margins because of the high commissions they take.
Offering more appealing rates on the hotels' own websites probably would reduce some reliance on the booking aggregators. That much is good. It will still result in sacrificed money if their prices ever fluctuate downward though, regardless of where the guest books. Sadly, the hotel will lose money every time.
On the other hand, with the exception of Booking (who invoice the properties for commissions after the guest's stay) the booking sites aren't going to mind this service at all. Most of them take their commission at the time the reservation is made and keep it when the booking is canceled. Every time the reservation is re-booked with them they get another commission. They're going to love this.