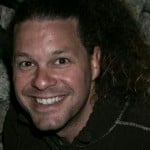 This reminds me of a previous discussion on this forum regarding fair wages for good work and at what point an offer constitutes exploitation: Hostel Workers, paid/unpaid?
Just to play Devil's Advocate, let's say that we need to consider the region and the local wages when we discuss fair payments. For example, according to Wikipedia the minimum full-time wage in Hungary is 101,500HUF per month before taxes (approximately 330€).
If a 6-bed dorm in Budapest costs approximately 12€ per night, which you don't have to spend for accommodation and which they cannot sell to any guest, then with the 100€ cash in hand, the monthly compensation they offered is about 460€ per month.
In this case they have not necessarily made an unreasonable offer based on the local wages. In fact, it looks like the hostel would have to pay more to bring you in than it would cost to hire a full time local employee who might be quite excited to work in such a fun job for more than minimum wage.
Perhaps you could negotiate with them to remove the free bed from the offer and compensate you with cash so that you could find your own apartment instead. As housing costs and wages frequently do not correspond though, you might actually come out well ahead with the dorm deal.