Essentials for Setting up a Hostel Kitchen
Housekeeping and Maintenance
A lot of people frequent hostels, and the turnover of guest in most is quite substantial. This means that a hostel kitchen needs to be sturdy and resilient as well as quite practical. All this needs to be taken into consideration when designing and setting up a kitchen in your hostel. In this article, we will cover some of the essentials that need to be considered in order to create a highly-functional kitchen that your guests will love.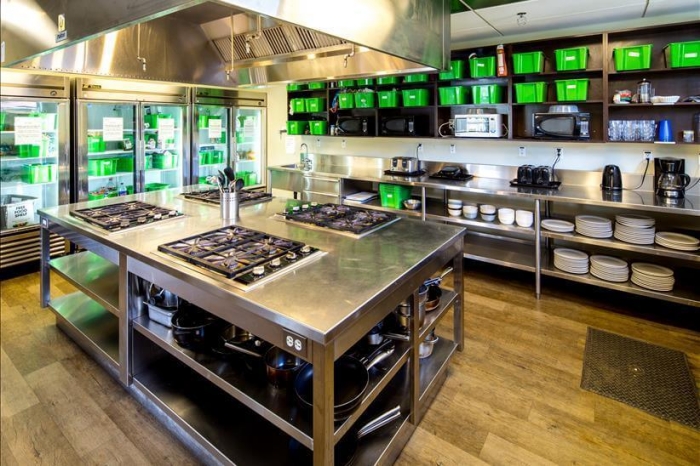 The ideal layout
The layout is one of the most important factors in creating an easily accessible and functional hostel kitchen. First of all, there needs to be sufficient space for multiple guests to move around and prepare what they need. In addition, all cutlery and dishes have to be within reach of hostel guests, and if possible, an open concept design might be the best solution. So removing doors from cupboards, so that the guest can find everything far more easily, is a smart option. You can imagine the time wasted opening and closing cupboard doors in search of the desired items, and not to mention the space saving aspect of not having to make room for each door to open. Finally, you need to divide your hostel kitchen in such a way that there is a food prep area, dining area, and a coffee and tea corner. A lot of hostel guests will ask to start their day with a fresh cup of coffee, and having a special are dedicated to that activity will free up the rest of the kitchen for those guests who want to start preparing their first morning meal.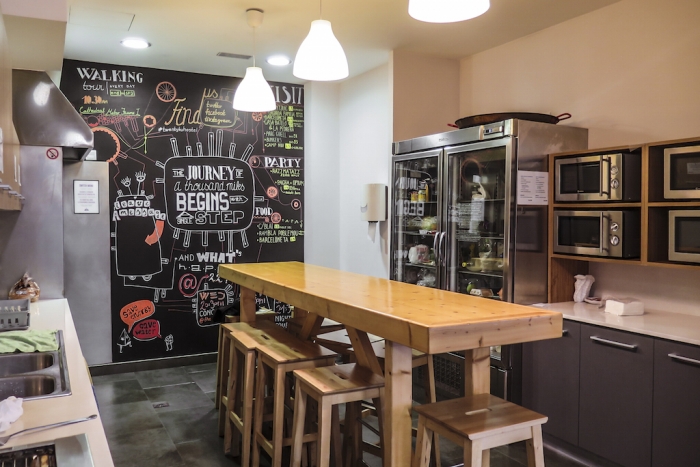 Make sure you get the top quality appliances
Considering the amount of usage your hostel kitchen will get it is imperative to invest in quality kitchen appliances that can withstand the pressure of a hostel kitchen. The first step is getting a top quality stove, and in order to do that you should do your research into some of the top brands, for example, you might find that certan appliances might be the ideal choice for your hostel kitchen. The next substantial investment should be a brand new coffee maker, as it will get a lot of usage on the daily basis, and it is far smarter to get a quality one at the very beginning than to spend a lot of money on frequent repairs later on. Finally, there is one more must-have, a large dishwasher that can help you maintain the necessary level of cleanliness in your hostel kitchen. Let's be honest, your guests won't be thrilled to wash dishes by hand, so this way they won't have to and at the same time, you won't have to worry about the how clean your kitchen dishes are after usage.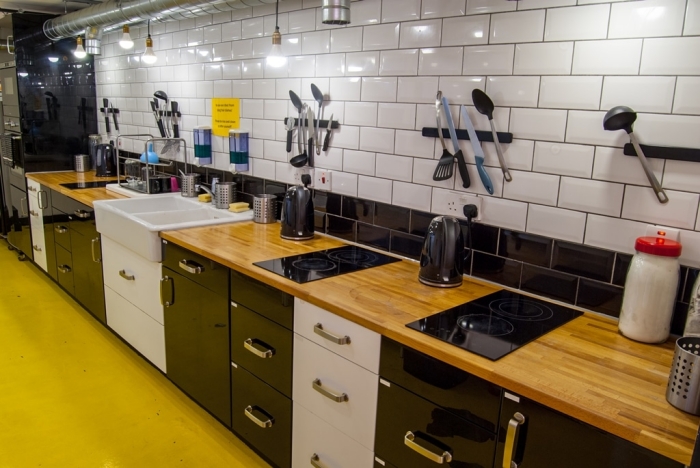 Don't forget to keep it fully stocked
This might be the most important factor when it comes to setting up and maintaining a hostel kitchen. You need to have enough of everything in order to keep your guests satisfied. The best way to do this is to calculate the optimal number of guests you have daily, and then double the amount of dishes and cutlery. Having barely enough is not an option, someone might take more than one cup or plate, and not to mention that not everything will get washed immediately, and also things get broken frequently. The same rule applies for dishwashing fluid, condiments and coffee, and tea. You need to have the basics always at hand so that the guest doesn't have to roam around in search of these items. Finally, make sure you label everything clearly, and present them with a user's manual for each part of the hostel kitchen, that way you will be protecting your appliances from misuse and at the same time helping your guests find their way around the kitchen far more easily.
There you have it, everything you need to build and maintain the ideal kitchen in your hostel. When you are choosing the layout and content of your kitchen it is very important not only to keep in mind the guests who will be using it but also the possibility of additional investments if you don't get it right the first time. So take your time, consider everything we have included in this article and come up with the best possible solution for your space. And then all that will be left is to maintain it regularly and to collect phrases and good reviews from all future guests.