First hostel in Milwaukee, WI, USA
The hostel scene in the US may increase by one.
Milwaukee's first hostel proposed for Walker's Point
A local couple hope to open Milwaukee's first hostel in Walker's Point.
…
The Milwaukee Board of Zoning Appeals will hear a zoning request for the property Dec. 13.
…
"I'm hoping if nothing else it will bring more young tourism to Milwaukee... especially international tourism," she said. "You cannot grab international tourism unless you have a hostel."
They are planning to open a bike rental shop in conjunction with the hostel. Fundraising efforts are underway to raise $75,000USD for the two businesses via loans from the Wisconsin Women's Business Initiative Corp. and a Kickstarter proposal.
They want to have the hostel open for guests by Spring 2013.
Good luck Carolyn and Tristan!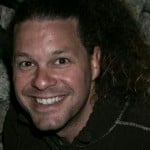 It looks like they still haven't secured the zoning.
Here's another recent article about the hostel.
Walker's Point hostel struggles to find home
The city won't let them have a B&B license, so they are looking at a hotel/motel license. That would subject them to sprinkler system requirements and other fire regulations that might push beyond the budget for an 18 bed hostel. They also have two neighbors who don't want a hostel so close to their homes. Unless those two withdraw their letters of complaint, the city won't let the project move forward in that location regardless of the type of license. They are looking for another property in case they can't convince the women that a hostel is not a bad thing. Most likely, they will not change their minds.
The next meeting with the Zoning Board is scheduled for February 21st.