Furniture Trends Reshaping the Hostel Industry
While some travelers believe the term "hostel" should be associated with dorm-style accommodation, the last few years have shown us that hostels now offer as much comfort and style as hotels. Although low-cost is still the central aspect of their business, hostels have seriously stepped up their game. This means that if you're running your own hostel, staying on top of the latest furniture trends is a must. Fail to do this and you might get left behind by your competitors. With that said, let's take a look at four furniture trends that are reshaping the hostel industry.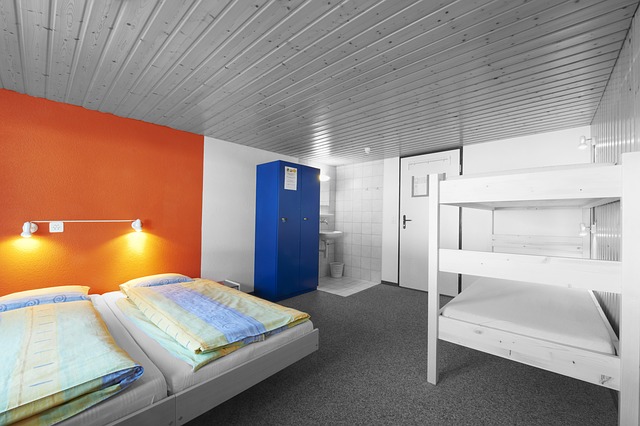 Bringing in the local vibe
Long gone are the days when hostel rooms were equipped with nothing but white walls and stark surfaces. Nowadays, hostel owners care about making their rooms more stylish. One of the best ways to do this is to use furniture to bring in alocal vibe. This type of furniture usually doesn't cost much but can be the determining factor when it comes to guest satisfaction. Let's say you run a hostel on a road by the hill – all you need to do is introduce things such as a fireplace and cozy beds into your rooms and creating a more authentic experience will be a breeze.
Reintroducing twin beds
Even though hostels are known for their dormitory format, things are starting to change when it comes to their room layout. A number of hostels now offer semi-private rooms with twin beds. The real reason why this is the case is thatit means those who travel in pair no longer have to wake up every time a bunkmate gets in or out of the room. This can even encourage guests to stay longer and have a real hotel-like experience.
Relying on natural light
Artificial light is known to cause stress and produce heat. People who stay in hostels usually want to relax and letting in natural light is a much better idea, especially when there's a beautiful view they can enjoy from their room. Still, in order to enhance their experience in your hostel, you need to get window treatments that will allow your guests to stay in control of the light in their room. To this end, getting stylish window blinds is highly recommended.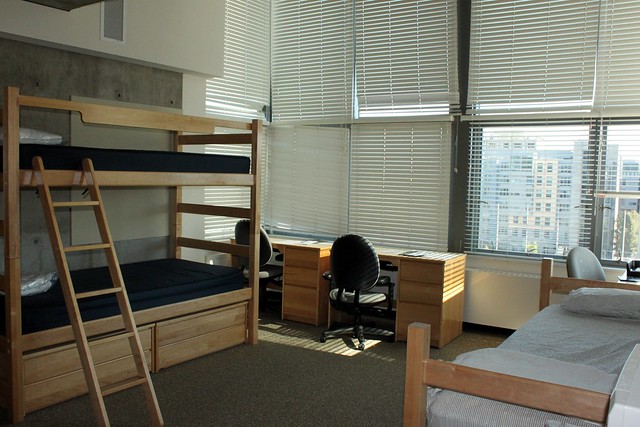 Going eco-friendly
People are becoming more environmentally-conscious and this often affects their purchasing decisions. This also means they prefer to stay in hostels that care about the environment and constantly look for ways to go even greener. Many hostel owners have, therefore, decided to invest in beds made of reclaimed wood and other eco-friendly materials. This is exactly what you may want to do in order to give modern guests exactly what they're looking for. Another good idea is to introduce non-toxic rugs.
Using technology
Travelers are now tech-savvier than ever and they carry all kinds of gadgets and gizmos to their trips. What this means for hostels is that they need to provide them with even more flexibility than before. For example, you probably need more electrical sockets to allow your gueststo charge their devices. Also, you can consider introducing desks into your rooms as some of your guests mightneed a place where they can use their laptop.
Creating hangout zones
With many hostels relying on food and drink sales to increase their earnings, creating more hangout zones has become a trend. Just by getting a few comfortable sofas and a coffee table, you can end up taking your business to a whole new level. Since young travelers also enjoy playing games and enjoying drinks, you can even opt for bean bags in your hall. This type of furniture creates a more laid-back atmosphere which is exactly what your guests are looking for.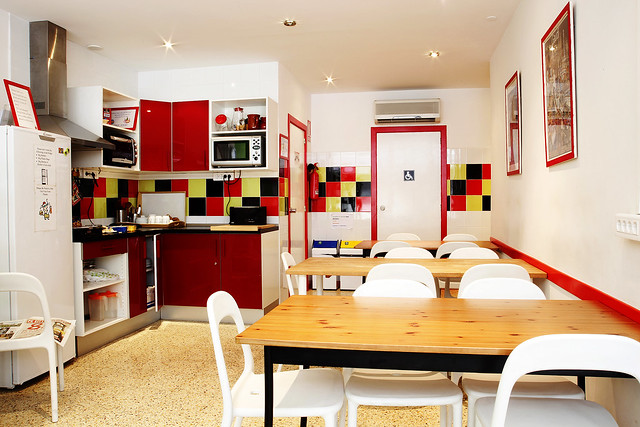 The entire hospitality industry is changing and new hostel trends keep emerging. Since all travelers look for comfort, most of these trends involve furniture. Follow the six trends covered in this post and you should be able to increase guest satisfaction in your hostel. Just don't forget to keep an eye out for new trends that are yet to emerge and you'll have nothing to worry about.