Hello all,
Life is now again rosy. We have a building in Edmonton, Alberta, Canada and are providing a much needed competitive boost to our fair city. Having been closed for the last 18 months after our building "died" has made me a stronger guy. Yeah right, hair loss with more grey coming everyday due to insurance, litigation, searching for a new home. But we already have 5 of our former staff coming back and will have the same great atmosphere as last time. Except this time much, much less renovations to do. The hotel we are taken over had a large renovation done less than 2 years ago but was owned by a group that had no hotel experience or patience. So our guests will benefit. Rooms will range from 4 and 6 bed dorms and private rooms of double beds and queen beds. If you have never been to our part of North America, I lay out the welcome mat. At the moment Edmonton is getting in the press as the closest city to the Alberta Oil Sands. Not necessarily great press but hey, economy is still humming along and we love our city.
Gary:)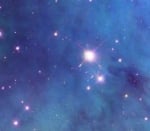 Great news about the hostel reopening :) A fair amount try and some succeed. For the oilsands they have all the production people who live up in Fort McMurray itself as they are permanent jobs. We get a few of the dreamers that want to make themselves "rich" by going up there. Some get jobs but most are camp attendants - cooks, cleaners, etc unless you have some sort of trade - welder, boilermaker, electrician, etc. It is the work camps supplying the workers building the new plants that are huge. Before oil dropped there were at least 40,000 in just these work camps. And although 13 projects have been delayed, cancelled, etc since the drop of oil, already there are 4 that are resurrecting from the goo so to speak as costs have dropped to a more reasonable level.