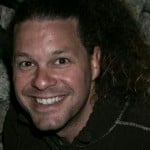 It seems Arthur Frommer wasn't happy with Google's plans to phase out the printed guides, so he bought the Frommer's brand back from Google. He will continue to publish the guidebooks.
Google sells Frommer's guides back to Arthur Frommer
"It's a very happy time for me," Frommer, 83, told The Associated Press. "We will be publishing the Frommer travel guides in ebook and print formats and will also be operating the travel site Frommers.com."
Details on how much Mr. Frommer had to pay to get his brand back from Google were not disclosed.