A Hostel on Hilton Head Island
I just saw this article about a hotel/hostel in Hilton Head:
http://m.hospitalitytechnology.edgl.com/MobileDetailPage.aspx?article=50461
New California Hotels Corporation together with Mivida Hospitality, is creating a new concept for the Hilton Head Beach community. A concept built upon an entire new way of engaging the customer; the Web 2.0 Hotel. 100% social media marketing, environmentally friendly, ecologically sensitive and electronically relevant for the customer of the today. Many hotels refer to these customers as "millennials."

The hotel is currently the MET Hotel on Hilton Head Island at 36 South Forest Drive at Coligny Beach. The main building of 76 rooms will be renamed the Coligny Beach Resort (CBR). The 57 room rear annex will be renamed the E-Choice Hotel and Hostel. The Coligny Beach resort, CBR will cater to tourists seeking luxury 4 star beachside accommodations while the rear annex will be for budget-minded travelers, long-term visitors and seasonal J-1 workers.
I think that would be the second hostel in North Carolina. The only other one I know of is Bon Paul & Sharky's Hostel in Ashville. Hilton Head is in South Carolina not North Carolina. ;-)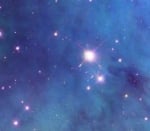 Thanks for the correction. :)
I just looked up South Carolina, and this would be the second hostel in that state. The only other one I could find online is NoSo Hostel in Charleston. That's cool info though, I am from Charleston. I am going to check it out when I go home again.