Respectably,
We would like to offer our services for stay in our beloved town of Belgrade and to have us on your mind and in your contact list if the case should ever arise.
Hostel "Jedro" has capabilities to accommodate 48 people, divided in eight rooms with different layouts. We possess lounge that can be hold 40 people and be easily fitted for presentations, seminars, and similar occasions. Lounge is good place for some relaxation and socializing, with occasional sound of the guitar from jolly hosts.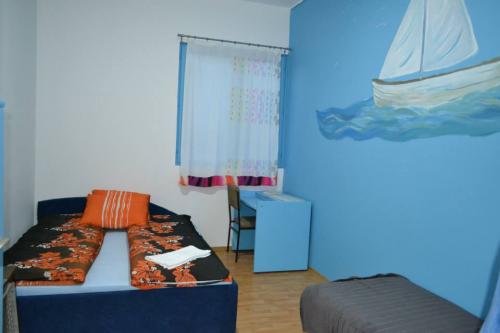 Of course the parking space is secured, as is the free Wi-fi internet.
Our hostel has good transit connections with the center of the city, being only 5km far from the center of the city, close to the airport "Nikola Tesla" and similar facilities.
For all additional informations please refer to us on our internet page: www.hostelbgd.com or contact us on the phone +381 64 640 73 80.
You can find us at Tosin bunar 148, New Belgrade.
Best wishes