Hi guys,
This is Alex.
After working in some hotels and hostels in different countries, my partner and i decided to open Hostel Lah in Singapore!
It's in a well conserved pre-war shophouse along Lavender Street(a weird history about its name). Conveniently located to public transport and a stone throw away from bus services that goes around Singapore attractions. Surrounded by famous Singapore eats(local hawker fare), you will be spoilt for choice.
Simple yet cosy setting and a open-air kitchen area with some gardening.
Spacious rooms with high ceiling and tall windows.
Do visit our website @ www.hostellah.com
or our facebook page @ https://www.facebook.com/hostellah
Cheers,
Alex :cash: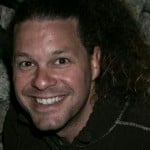 Congratulations Alex! The dorms look really great with plenty of space and huge windows. Nice work!