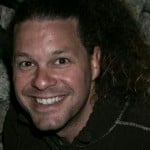 Try http://calgold.ca.gov/  for some information on regulations.
I don't know how complete the info is, but you can try entering the business type 'Hotel' (there was no 'hostel' option) and San Francisco.
Alternatively, you might give some of the hostels in San Francisco a call and ask them if they could point you in the right direction. It might sound ridiculous to help a future competitor out, but as I understand it the competition is pretty friendly there. It's worth a call anyway. The worst they could say is that they can't help you.
As for visas, I'm not sure what your best option would be. I have never had to deal with them in the US.
Good luck!