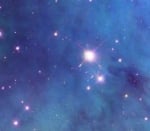 I'm wondering how useful it would be for there to be a digest of reviews available on the net.
Have you seen what Google is doing with their pulling of reviews from multiple sites?
Google Travel -- coming soon?
Here is an example where Google is scraping reviews from Hostelworld and Tripadvisor:
click here
Here is another example:
click here
(There is a related article about hostels and Google Maps/Local in the article section of this site.)
The smaller hostels are often at a disadvantage by not having as many reviews on those sites. I like the "small hostels" sites, but it looks like they are niche sites (small-hostels.com is for Europe and smallhostels.com is for Australia) and they don't seem to have reviews. I think it would be beneficial to small hostels everywhere if those two sites would expand coverage to the entire world and allow the posting of reviews...