Hostel For Sale In South Of Brazil - Porto Alegre
Hello guys,
My name is Vanessa, I'm from Brazil and I opened my Hostel when I was 22 years old (27 now!). With my business partner we did it all by ourselves and today we accomplished to have the best Hostel in Porto Alegre. It has been 5 years, and the Hostel is going very well. I pretend to sell the hostel soon because I will do a backpack around the world for 3 years, it's time to go to the next chapter of my life. I understand that I finally finished my "mission" at Eco Hostel, creating a nice and cozy environment, having a super strong online presence, being the number one in Porto Alegre. Now the Hostel needs someone with energy and creativity, cause we still have a lot of space to create another business inside the hostel. I was thinking about opening a souvenir store, or a cafe, 'cause the location is touristic and always busy. About me...Well I'm a dreamer and a doer! I have many dreams and I'm working to achieve all of them. I don't work to make money, I work for passion and for personal growth, money is just a material reward. The things I love the most is the moon, my family and nature.
My Hostel (Eco Hostel) is just the most cozy and beautiful Hostel of this city. People fall in love as soon as they arrive for many reasons. This house is so unique that is impossible not to feel "at home" here. I caught myself sleeping here more than in my "formal house", just because I love this atmosphere so much. The Hostel is big, we have space for 46 people, swimming pool, garden with trees and fruits, lounge, and a lot of space for the guests. We have 3 private dorms with bathroom and double bed. All rooms are equipped with air con, big individual lockers, lamps and outlets in every bed. We have 5 shared bathrooms, 1 communal kitchen, 1 lounge with TV, playstation, computer and board games. The mattresses and linens are "hotel quality" all of them in perfect condition, looking brand new. The most magical thing about this house is that we have a lot of free space, so there is possibilities to be explored. I highly recommend to open something that goes well together with the public, it can increase the profits tremendously and not having to pay another rent. The house is rented, I pay around $2k per month and the contract can be renewed for many years. The location is amazing, guests just love it because is in a bohemian neighborhood with many places to eat, drink, dance, city sights, etc. We are close to everything.
Owner
Rua Luiz Afonso, 276 - Cidade Baixa, Porto Alegre - RS, 90050-310, Brazil
Creating and developing the brand, website, marketing, advertising, graphic elements and design, hiring and training staff.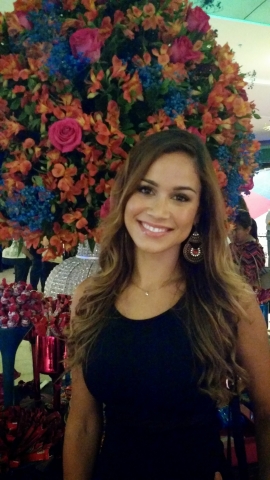 We are asking for R$ 200.000,00 (around $56k). We are open to negotiate. 
My whatsapp +55 51 98501270