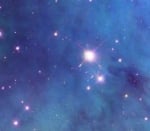 Travelers can now find budget accommodation with New York City hostels such as Days Inn, located just 10-15 minutes to Midtown New York City. The hotel offers 250 spacious and newly furnished rooms, some of which feature marble bathrooms and are available now with 20% off!

The Sohotel is also offering 20% off. The property is located directly off the historic Bowery Blvd in the heart of downtown NYC, guests staying in Manhattan can visit the trendiest boutiques, the finest places to eat, drink and dance all within walking distance.
It looks like there might be a typo. Days Inn is is definitely not a hostel. It's a motel chain owned by Wyndham Worldwide Corporation with 6,900 hotels worldwide.
Sohotel is $169 per night for a private room. It has no dorms and it is not a hostel.
Meanwhile, there are quite a few hostels offering dorm beds for less than $20 in NYC. :)
Out of the 4 properties that Hostelbookers is promoting, only Lisbon Calling is a hostel. Why not focus more on promoting the hostels? :)