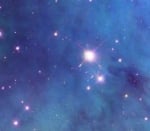 It looks like this trend is expanding. Here is a Hostelling International property in Bratislava that is really a 175-room budget hotel.
Here's a photo I took of the hotel:
Here is the description on hihostels.com, with the slogan "Discover the real hostel experience":
This is not the "real" hostel experience. I think HI needs to figure out what it is. Is it a "charity" that provides an educational and character-building experience for young people through shared accommodation in hostels? There is no such thing as a "non-profit hotel company", and I'm speaking up about this trend of selling hotels as "hostels" because I think that it's very detrimental to genuine hostels.
A hotel is not a hostel. A cheap price doesn't make a hotel a hostel.