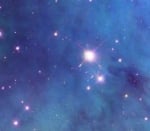 Here is a link to the experimental Hostel Management Wiki.
My idea is that it will be a way to organize information better than just the forum. Forums are better for discussion; wikis are better for documentation.
The way a wiki works is that you can edit any page (even if someone else created it), and other people can edit your pages. In the end you end up with a collaborative work that is constantly being updated. The HostelManagement Wiki runs on the same software as Wikipedia and functions in a similar way.
Feel free to jump into the Wiki and add/edit pages...