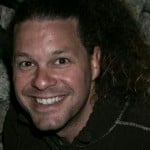 Hi Jaba,
If you're just trying to get your hostel's name out there in as many places as possible, there are some other hostel-specific booking sites you might consider, like HostelsClub, Gomio, and HostelTimes. You could also list on AirBnB. A Facebook page can go a long way too. I don't know if Armenia has a hostel association or not. If so, then you could benefit from any marketing they might do.
Your own website should ideally be a major source of your bookings.
Getting to know other hostels around the country in in the neighboring countries will also help, because their guests will be asking them for suggestions.