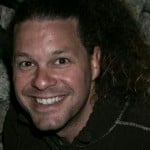 45€ isn't a ridiculous price to pay if you can't translate the information yourself. I think it's a pretty good service. If you CAN translate it yourself though, there is no need to pay.
The following applies if you use Hostel Inbox to update your information:
Click on the 'Property Setup' tab.
Click on the 'Microsite Content' tab.
Click on the 'Languages' tab.
Use the drop down menu to select the language you want, and now you can enter your own translation in the boxes to the right for free
I don't use Backpack Online so I can't tell you how to translate your content with that program. If someone else would like to post those instructions that would be great.