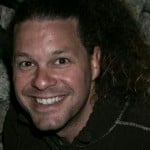 I saw a presentation from these guys at the HostelSkills conference in Belgrade.  This seems like it could be quite useful in a hostel that is either really big or simply spread out over a large space, because people may not have as much opportunity to connect on their own.  
How many beds do you have in your hostel?
Are any other hostels in your surrounding cities also using Gloqon, or are you the pioneer?  It might be tough to get travelers to try it if you're raising all the awareness yourself.  If other hostels also use it, then guests will start to recognize the logo rather than you having to introduce each one to it.  Gloqon could do their own advertising to get the word out too, but the most effective marketing is really going to be the promotion that you do in your hostel.  And it only costs them the price of shipping you a sticker, which is good because then they can afford to stay in business while they grow and develop their system.
Since I haven't tried it myself (as a hostel operator or as a guest) I am very eager to hear about your experience with it.  I'm especially curious to hear if backpackers embrace it or if they're indifferent.