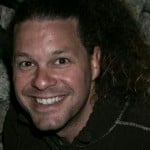 A question similar to this was raised once before, but we never came to a definitive conclusion.
In short: you're damned if you do, and you're damned if you don't.
From the guest's perspective, the right thing to do is to apply their total deposit to what's left of their reservation. That's because they've been duped by the booking site into think that money went to you. Now you're screwed.
Despite my policy of always trying to do whatever is in the best interest of the guest, I would still charge them 90% of the booking price for the night that they do stay. Then I would educate them on how the booking sites work, where the deposits go, and why it's better for them to book directly with the hostel. (They would still have all of their money if they had booked directly)
Then I would expect a nasty review telling everyone how I ripped them off… :sick: Screwed again.
I guess we just have to bite the bullet and hope it doesn't happen too often?
Regardless of which path you take I wholeheartedly agree with that.