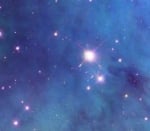 I realize that everyone is in the industry for different reasons, so this is just my personal opinion on it:
For me, when the hostel industry "grows up" it doesn't mean that it becomes more like the hotel industry or gives into WRI's attempts to form a monopoly. It means that hostels improve (already happening) and they better educate themselves about technology and modern online marketing techniques instead of relying on external sites. (e.g., A/B testing, PR and blogger connections, SEO, growth hacking)
I think the increased quality of hostels over the past 10 years is more related to local competition and the widespread increase in "hostel enthusiasts" than to big investment. An example would be the high quality of small independent hostels in Budapest and Lisbon vs. the mediocre ratings of some investor-backed mega hostels.
I worked in one city with low-quality hostels during its first "quality war" and it was mostly about one hostel taking the bookings away from the other hostels, which then attempted to clean up their properties to take some of those bookings back. The one hostel that I know had external investment was of significantly worse quality than the independent hostels.
Also, there are a lot of resources now -- if someone wants to start a hostel they can go to the start a hostel page and easily avoid common mistakes. :)
It isn't necessarily a bad thing that the industry changes -- my main point is that I don't think it means that smaller independent hostels are suddenly a less important part of the industry or that hostels of any size should accept WRI's grab for a near monopoly.