Kingston upon Hull's first hostel :)
Hi guys,
This month I have officially opened the first hostel in Kingston upon Hull, UK.
You can check it out here www.hulltrinityhostel.co.uk :)
So far I am managing the whole place, website, social media etc by myself but hopefully I will be getting my first staff members soon.
The transport links here are excellent with daily ferries to Belgium, Netherlands and occasionally Sweden from a port just south of Hull. Also there is an airport just 30 minutes drive away so it is a great place to stay for anyone crossing from UK to Europe or vice versa.
I hope this forum will be useful for making contacts in other countries so we can share ideas :)
Thanks for looking
Niccolas Congratulations Niccolas! Good luck, hope it all goes well!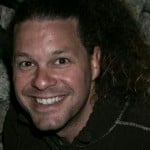 Hi Niccolas, congratulations and welcome to the forum!