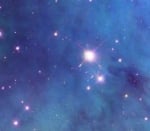 Interesting article. This is a good line:
Karl Rove's strategic exploitation of social divisions and resentments deserves some of the credit.
"Divide & conquer" should never be played on one's own country. I think the whole attitude of the country changed after the 2000 election, once we were broken up into "red" and "blue"...
A 2008 History News Network "unscientific and informal" poll among professional historians found that 98 percent believed that the George W. Bush presidency was a failure, and that 61 percent believed it to be the worst in history.