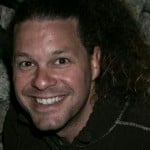 Booking began listing private homes and apartments in an effort to compete with AirBnB. But this brought about new challenges with the legitimacy of the properties on their site.  It used to be that all accommodation providers had to provide documents to prove they were legitimate businesses before being listed at all.  Now anyone can list anything.  Without local government verifications, authorization, or standards for homeowners operating in the black, it is very easy for unscrupulous individuals to create false listings. There is a very serious risk that a pre-payment could be collected, but then the guest could turn up at an accommodation that does not actually exist.  I would imagine that this is the reasoning behind their decision, probably based on repeated instances of pre-payments for fraudulent accommodation.  
In addition to registering with local authorities, meeting minimum standards for health and safety, and paying appropriate taxes on their income, professional accommodation providers such as legal hostels and hotels have significant costs and obligations that a private homeowner does not have. Not least of all is the entire staff who receive their salaries from the hotel's revenue.  The idea that no damage is done when a guest no-shows in a hostel or hotel, or that the financial loss is any less "real" for us than for a private homeowner is flawed in my opinion.
It is perfectly fair to press your manager at Booking to provide you with more information about this policy change, especially because you have been working with them for quite some time.  If they are going to insist that you meet certain requirements, then they do need to let you know what those requirements are and how/when they will be verified.  The best bet for your properties in particular will probably be to call them until you finally get someone on the phone who can give you those answers.  If they can't, then keep climbing up the chain of management until you get someone who has the authority to click the button that lets you pre-charge your guests.
I wish you luck!  Booking is generally not known for their desire to help accommodation providers with much of anything.