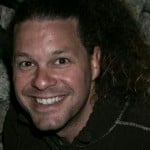 It's very cool that you have collected so many contacts for community volunteering projects so people can get involved much faster and easier.  So many travelers set out intending to get immersed in local communities and cultures, but then they get sidetracked or they find it too difficult to get involved.  Nice work!
Is the hostel a new project for you?
It would be really nice to see other hostels find ways for their guests to get involved and provide a benefit to the local community.  Maybe this would help to promote the old-school ideals of independent backpacking to some of the more touristic style travelers.