Hello everybody!
we are opening up a hostel but we're having trouble finding a name (surprise surprise!)
we have a few suggestions so go on and vote on them!
Mad Nomad
The Aristobums
Sleeping bag or for more fun Sleepy Bag
Slumber Party
Thank you guys!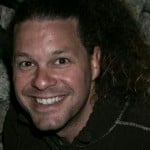 Choosing the name is always fun!  If it's going to be a party hostel, then I like Slumber Party.  It conjurs up images of pillow fights in pajamas.
I would warn agaist Sleeping Bag or Sleepy Bag.  Hostels used to make guests bring their own sleeping bags or sleep sheets, so travelers may think you won't have bed linens for them.  Plus, many hostels do not allow sleeping bags at all to prevent guests from carrying in begbugs. You may adopt this policy as well, and then your name would seem inappropriate.
Mad Nomad sounds good.
Out of curiosity, what is the significance of aristocrats and mutts?  Will you have dogs? Thanks Brian! That really helps, honestly.
Oh the Aristomutts /bums inspiration comes from the fact that one of the suggested 'feels' we would like to give our hostel is like the old speakeasies in the 20's which looked lavish but were affordable all around. 
Maybe this can conjure up ideas, too!