New Hostel in Florianopolis, Brazil! Welcome to Backpackers Garden
Hey guys how are you doing?
After over a year of work Im more than happy to welcome you to the Backpackers Garden family. We are a team of 4 travelers which opened a hostel close to the nicest beaches and wildest parties in Southern Latin America.
We are equipped with a Bar, a huge BBQ ( Brazil style ), and beds for up to 32 people. Furthermore are we welcoming volunteers who feel like working for accomodation and food.
A lot of things were done and even more are coming in the future. If you are around Brazil dont miss to join us and have a blast of a time.
Check us out on Facebook: www.facebook.com/gardenfloripa
Hope to see you soon and take it easy
Daniel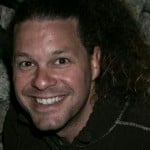 Hi Daniel, welcome to the Forum! The hostel looks great. Congratulations on getting it up and running!