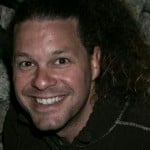 Apparently .HOTEL and .HOTELS are different. It seems that there are several organizations applying for control over the .hotel Top Level Domain, but only booking.com is applying for .hotels. Only one of them can be approved, because they are too similar and would cause confusion.
The Hotel Consumer Protection Coalition, an organisation representing 25,000 hotels in 100 countries and including many of the big brands, has filed an objection to applications for .HOTEL and .HOTELS.
In the comments section from Giulian Denisselle of tendancehotellerie.fr:
Beside the ".hotels" tld, the ".hotel" tld received several applications of which one that is supported by several hotel associations worlwide. Their application is very clear about who is entitled to get a .hotel domain: hotel, hotel chains and hotel associations, that's it. The company name is HOTEL Top-Level-Domain S.a.r.l and their website is http://www.dothotel.info/. Fortunately, I had a chance to meet their executives 18 months ago and at that time I had already been convinced that their application was fair to the hotel community.
In simple terms for anyone who doesn't know, the top level domain is the extension at the end of a website. For example:
website.com
website.net
website.org
wensite.info
and now possibly website.hotel