New luxury Hostel in Madrid
We are a new hostel aiming to offer travelers affordable high-comfort accommodation, while maintaining the spirit of a true hostel.
We are located in the middle of the trendy Malasaña neighborhood in Madrid city center, where our friendly staff is ready with tips and advice to help you experience Madrid to the fullest.
Our building has been newly renovated, and offers all the commodities of a new building, while maintaining the charm of a typical 15th century Madrilenian household with the rooms overhanging a central courtyard, or "corrala".
Discover Madrid and have a blast with the many tours and activities offered.
Save money with our free sizable breakfast and fully equipped spacious kitchen, where you will be able to prepare meals.
Meet travelers from all over the globe in our common areas. Whether you are travelling alone or in a group you can make friends and exchange stories and travelling advice, join in the hostel game room, and basically have a great time!
Visit us!!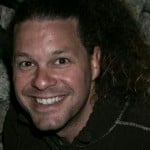 Hi Tania, welcome to the site!
Congratulations for getting the hostel started! It looks really nice. Congrats Tania on opening your new hostel.
Had a look at the pictures and it looks fantastic.
Madrid definitely needs good hostels. I am big fan of the other luxury hostel in town-U Hostels.
Visiting Madrid soon for a campaign with the Spanish Tourism Board so definitely look forward to checking out your hostel.
PS Will you be attending the Hostelworld conference?