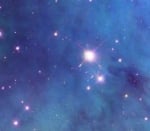 Traffic has gradually been increasing to the site. I'm still trying to get the word out to hostels and to people. I'll do some more work on that today.
If anyone has ideas for topics for new threads I could help start the discussion threads.
I've also been trying to think of new features. Some ideas that I had:
a wiki -- which means a section of the site that any member could add pages to and edit (like Wikipedia) that would become a sort of handbook on how to start a hostel and how to run it.
a travel section of the forum -- people involved in hostels like to travel so I thought that a section about backpacker travel might be interesting... but the trial section that I added, Travel Talk, hasn't gotten much use so I wasn't sure I if should expand it yet.
If you have any ideas for new features, I'm open to suggestions.