American Adventure Hostels just opened in Groveland, CA. We are about 30 minutes outside the National Park. We are located in a 100 year old Victorian building. The hostel provides an affordable place for outdoor adventurers and backpackers to rest their heads between activities.
Here is a link to our website: www.americanadventurehostels.com
So far we are off to a great start meeting people from all over the world. We look forward to meeting future guests and other Hostel Pioneers.
Cheers
Kevin
American Adventure Hostels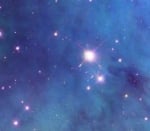 Looks like a great hostel :)
I added your blog to these pages: