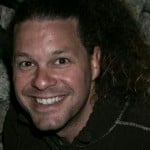 I can't speak about the Croatian market, but I can possibly explain why the statistics might conflict a bit.
Do you know how the Tourism Board and the Statistics Office collect their data?  Are they collecting it directly from the travelers or is it reported by the hostels?  
I received statistics for a business plan once from a Tourist Office where they routinely asked each person that stopped by where they were from and recorded the kind if info each person was searching for.  Even if not every tourist visited them, they still put together a pretty accurate representative set of demographics, demand fluctuations, and touristic interests for their area.  I would trust their data.
If the information is reported by the hostels, then it may be a little skewed.  Many hostels are legally required to submit statistical data to a government body.  In theory this should be solid information, but the reality is sometimes different.  Sometime those statistics have to be collected in a particular manner or submitted in a specific format that is cumbersome for the hostels.  It takes too much time, or it's just a pain in the butt to compile and submit the report, since their interest is not in reporting statistics, but rather running a hostel.  Or sometimes the hostels are operating with more beds than they have registered with the Tourism department, so the numbers could be intentionally reduced.  As a result, the information submitted by the hostels may be incomplete, or in some cases totally fabricated in order to satisfy the legal requirement of submitting a report without any regard for its accuracy.  These statistics could probably still be used to get a rough idea about the market though.    
How badly did the statistics from the two departments conflict?  
The most useful information is probably going to come from finding a hostel operator or two in the city who are willing to talk to you.  They may not give you exact numbers from their businesses, but they could probably answer general questions that would either reassure you about the business prospects in winter or confirm your doubts.  
Also, it will help to take a look at how many of the hostels that started up in the last year or two are still around now after the winter months are over.  If most of them failed, then the winters are probably pretty rough on the market.  If all other them are still around and seem to be doing well, then perhaps the winter months are not as harsh as they appear.