Dear friends!
I am the Dome Pearl Hostel manager and I am writing to you in order to ask you for help.
The director of the hostel, Olga, has had a terrible disaster in her family. Her 11-year old son is seriously ill. The boy had an injection against encephalitis; seven days later he developed a high temperature. The morning after the day that the temperature had fallen he was found by his mother lying unconscious and having strong seizures wracking his whole body. He was admitted to the ICU and was induced to coma; this happened already 45 days ago, and the state of Olga´s son is still pretty the same.
Nevertheless, there is a hospital in Germany that has agreed to take him in and cure him, due to they came against similar cases before and obtained positive results. About 25,000£ are required for the transportation and treatment. In only one week of collection money in Latvia and other European, Asian and American countries we have obtained more or less two thirds of this sum. You can check for details on the following website (information in English): http://dima-ivanovs.varonis.lv/index.php?option=com_content&view=article&id=6&Itemid=19
We ask you to please pay attention to this message and collaborate with a small donation, because by gathering small and even insignificant amounts of money we can all contribute to save this child´s life!
The following are the bank details for donating (you can also find them on the webpage provided):
Biedrība projektu centrs VARONIS
Registration No. 40008142130
A/S Swedbank
LV56HABA0551025632423
HABALV22
Indicating in the payment order "Health Fund – Dima Ivanov"
paypal: [email][email protected][/email]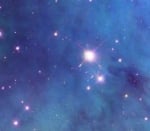 Hi... I just saw your message... very sorry to hear about the situation.
Any updates? There are quite few updates, unfortunately. The boy has a very week brain activity and is still induced into coma. He also has some trombus and this is the reason why he can't get transported to Germany. The good news is that the German doctor has agreed to come to Latvia and see him on Tuesday. We all hope that he can help him and indicate the right treatment.
Thank you very much for your interest!