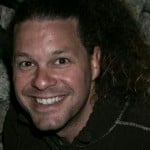 The Bottom Line
Permitting OTAs to continue to impose rate parity restrictions is detrimental for competition and unnecessarily expensive for travel consumers.
OTAs charge commissions, and those costs ultimately have to be paid by consumers in one of two ways:
The customer pays a higher price directly to the OTA, or
The customer pays more to the hotel, which then gives the money to the OTA.
In either case, the customer has to pay a higher price due to the increased cost of business.
But that's only the cost of business when booking through that OTA. When booking directly on an accommodation provider's website there are no commissions to pay.
Rate parity requirements forbid accommodation providers to offer lower prices on their own websites despite the lower cost of business. This is simply to prevent hotels from being able to compete with the OTAs for their own customers.
Consumers are therefore forced to pay an artificially inflated price for their travel, even if they do not choose to book through an OTA.
Requiring price parity between an OTA and the accommodation provider's own website eliminates the possibility of competition in a free market, artificially inflates prices for the consumers, and ultimately increases the cost of travel.
Following the lead of France and Germany, rate parity clauses in OTA contracts should be universally abolished for the benefit of travel consumers.