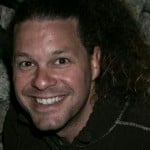 It looks like Ryanair Rooms is not an option (at least not yet) for independent hostels.  For the moment they are only interested in chains, or perhaps networks.  Below is the email that I received from them when I asked for more information about working with them.
"Thank you for your interest in partnering with Ryanair Rooms.
At present Ryanair will only be issuing a copy of the RFP to Partners that are capable providing accommodation to the entire 200 destination network.
Once again I would like to thank you for your interest in our new venture.
 
Kind Regards
The Ryanair Rooms Team"