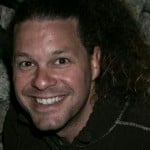 They asked us for a lot less money than that, but I still thought it was a waste of our marketing dollars. The link to your own website is not going to be anywhere near as prominent as the links to the OTAs. The exception to this is if you run a special deal. That looked like it would get decent exposure at the top of the listing, which was the most tempting part of the Business Listing offer that they made me. Despite the tiny link to your site or the reasonable Special Deal promotion, the big inviting call to action encouraging readers to book through the OTAs is still too likely to win out, so why pay more?
If they would remove the OTA listings I would jump on it, but they won't because that partnership is worth too much money for them. If *I* removed my hostel from the OTAs so that they wouldn't show up as options on the TA listing then I would strongly consider it, but I'm not prepared to do that right now either. So for the moment, I'll let the TA Business Listing pass me by.
Regarding TripConnect, you have to have a Business Listing before you can even bid, so I have not tried this approach to know if it would have positive results for us or not.