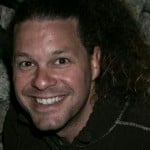 We get those calls all the time too.
I don't mind the subscription method with an upfront payment, provided that the site actually delivers. They just need to prove that they can deliver by listing my hostel for a trial period for free in order to see how many bookings are really likely to be made through their site. Then, based on those statistics we can talk about the price for the listing. I would always expect a subscription system to cost me less than a commission model because of the risk I take in paying up front.
Most sales folks aren't willing to offer a free trial because they know full well that they probably won't generate enough demand to justify the cost to me.
In the end, even though some people dislike the commission model, at least we only pay out money when bookings are actually made.