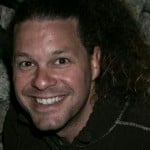 Hi Bibi, check out this thread from about seven years ago when Hostelworld introduced categories: Hostelworld "categories" There are some great ideas there for developing the idea. 
There are so many hostels out there with unique vibes. Each one probably fits multiple classifications, so the list could get pretty long! 
You could suggest categories based on any number of things, such as:
Location (City Center, Neighborhood, Apartment, House, Palace, Rural, Beach, Mountain, Desert, Farm, Jungle, Underground, Rooftop, Island, River Barge, Hidden)
Activities/Hobbies/Sports (Surf, SCUBA, Hiking, Ski, Climbing, Sailing, Yoga, Caving, Trapeze, Dance, Music, Football, Karate, Movies, Art, Language, Trampoline, Glamping, Sculpture, Archery, Skydiving, Fire Juggling)
Lifestyles (Eco, Vegan, Party, Lounge, Hippie, Rocker, Hipster, Pothead, Bookworm, Swinger, Conservative)
Design (Rustic, Old School, Graffiti, Boutique, New Age, Gothic, Modern, Trippy)
Price (Dirt Cheap, No Frills, Budget, Economy, Luxury, Over-the-Top)
Special features (Pool, Microbrewery, Cafe, Bakery, Garden, Weight Room, Sauna, Massage, Art Supplies, Musical Instruments, Speakeasy Password Access)
Guest permissions (Family Friendly, Teenager Friendly, Senior Friendly, Group Friendly, Stag Party Friendly, Pet Friendly, Tent Friendly, Drug Friendly)
The possibilities are endless!