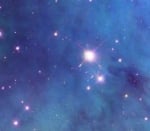 But it's heavy. It weighs 240g, and lists 189 hostels/bunkhouses. (These still include last year's closures (8) and this year's closures (8)).

I have a copy of the "Handbook 1957". It has 6 hostels per page, in tiny but readable print. It weighs 40g, and lists 283 hostels.
Interesting... I wonder if people carry around those kinds of books anymore. Is there a downloadable version?