Many hostels are blogging and experimenting with Twitter. Twitter is a "micro-blogging" service that lets you post short updates to a group of followers. It's a great way to network with other hostels, booking engines, reporters, travel bloggers, and other social media influencers.
To get an idea of how hostels are using Twitter, check out our list of hostel companies on Twitter.
This tutorial shows how you can connect your hostel blog with your Twitter page so that every time you post to your blog, it shows up on your Twitter page and lets your followers know about your new content.
Twitterfeed
The easiest way to connect your blog to Twitter is with a free service called Twitterfeed.
First go to Twitterfeed.com. Item #2 on the homepage tells you to login to Twitterfeed with an OpenID account: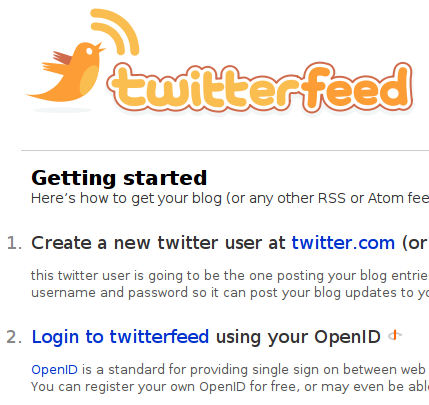 Login with an OpenID
An OpenID is a way to sign-in to multiple sites with just one password. If you have an account on one of the following services you already have an OpenID:
To figure out what your OpenID is, use this page. For example, to login with my flickr name (hostelmanagement) I would login to Twitterfeed with the username:
www.flickr.com/photos/hostelmanagement: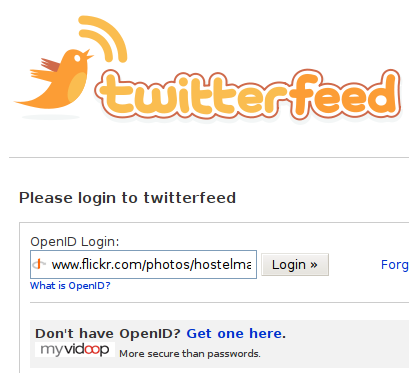 (Note that if you don't have an OpenID or just want to create a new OpenID, there is a link under the login form that lets you create one.)
Twitterfeed will then redirect you to your OpenID site. In this example, I'm using an OpenID from Flickr, so it redirects me to Flickr (Yahoo) to login: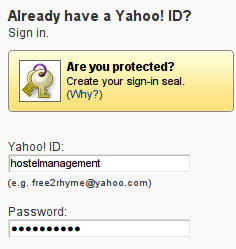 Yahoo/Flickr then asks for my confirmation to login to Twitterfeed: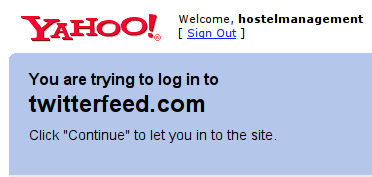 After confirming, I'm redirected back to Twitterfeed as a logged in user: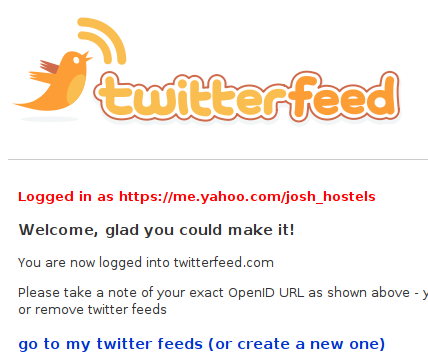 Add Your RSS Feed to Twitterfeed
Now you can click the links to add a new feed. I recommend these settings:
Username & password: Enter your Twitter username and password here
RSS Feed URL: Enter your blog's RSS feed here.
Update frequency: I recommend leaving this at the default once per hour, and 5 posts at a time.
Include: Choose "title only"
Include item link: check
Shorten link through: Choose bit.ly [is.gd was no longer an option there when I last checked]
leave everything else as default...
Once you click the "create" button at the bottom of the form, Twitterfeed will start adding links to your blog posts into your Twitter stream.