If you are lucky enough to be able to stay open during this time, or if you are trapped at home with housemates or your family, you and everyone you are trapped with are probably starting to get a little stir crazy.
If your hostel is open, as we mentioned in our last blog post, it is our social responsibility as hostel owners to do everything we can to keep our guests happy, healthy, and safe.  As Lior Slepkov from Hostel.Consulting said in his article, the #1 most important way to exercise social responsibility is to practice good hygiene and ensure that your staff and guests do the same. The way you can do this is by leaving hand sanitizer around the hostel as well as making and putting up signs encouraging your guests to wash their hands frequently and for 20 seconds each time. It's also important to have an isolation room if your occupancy allows it, as well as familiarize yourself and your staff with COVID-19 symptoms.
However, on a smaller scale, another part of your responsibility to keeping your guests safe and healthy is to keep them feeling happy and entertained. Especially if your hostel is in a city that is in lockdown, your guests are probably feeling pretty cooped up if they are unable to go outside.
So! Here are 10 fun no-contact games you can encourage your guests to play in your hostel so they can pass the time while quarantined inside! Let's make the best of this situation. We got this. 
1. Charades
Everyone has their own way of playing this classic party game, but the basic rules remain mostly the same. Typically, everyone writes down names of celebrities, books, movies, songs, etc. and drops them into a hat. When it's their turn, each person selects a piece of paper without showing the other players, and acts out what the paper says without using words. The other players then have to guess what the Charader is acting out. However, there's a no-contact version of this game, too! One option is the person acting out the things can decide their own movie title, song name, etc. just by thinking of something and not telling anyone. Or, everyone can use the Charades app on their own phone. 
There's also another website people can check out on their phones, RandomLists.com which includes random lists (go figure) of movies, songs, etc. People can use this to figure out what to act out.
2. Rock, paper, scissors
Yeah yeah, we know. It's not the most exciting game. But what if you make it into a CHAMPIONSHIP? You can play best out of three and see which guest is the rock, paper, scissors master. Winner gets a free shot if your hostel has a bar, or gets to pick the movie if you're having a no-contact movie night. Let's try to make quarantine as least boring as possible.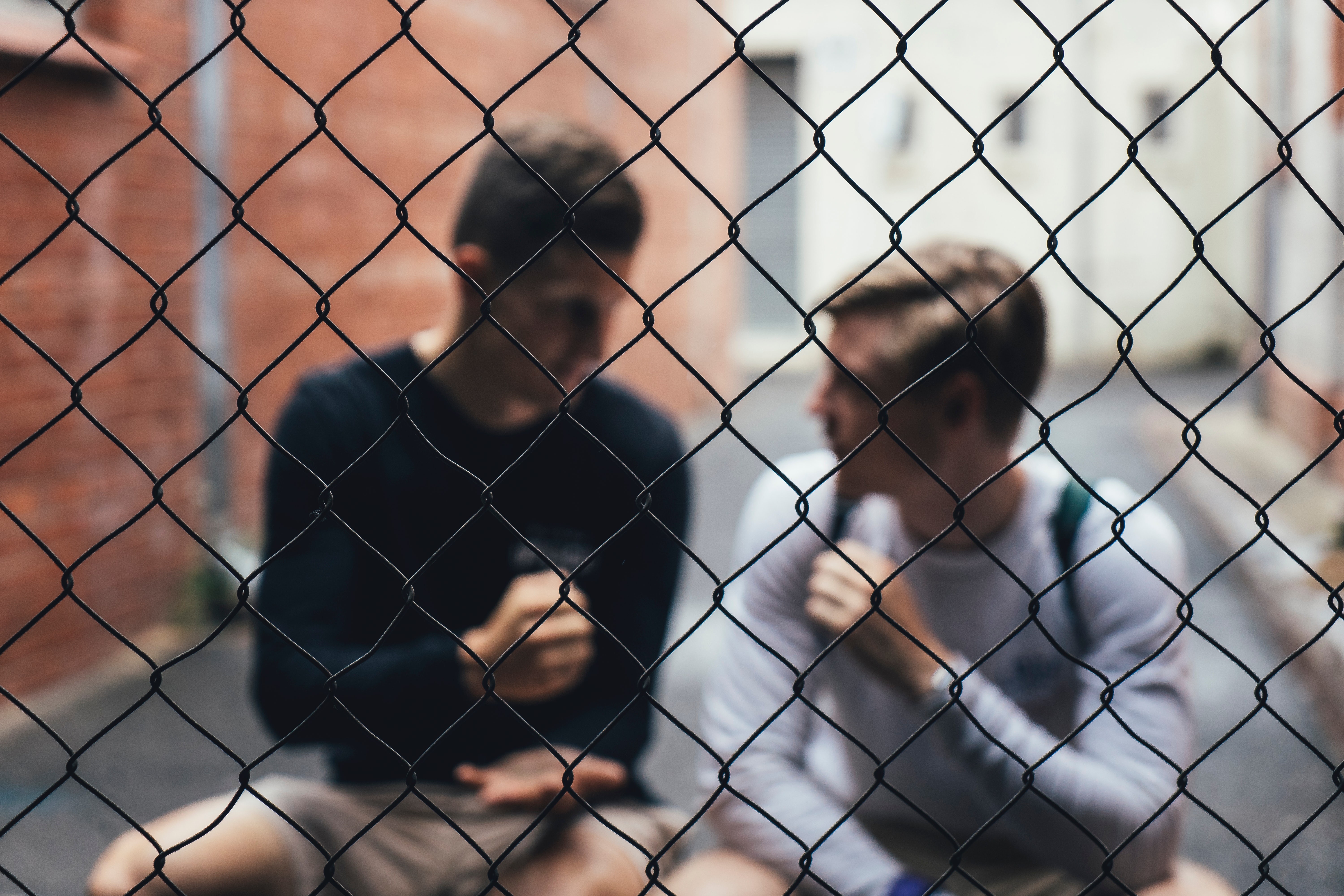 3. "Heads Up" a.k.a. The Forehead Word Game
In this game, each player puts a word on their forehead without looking at it, and the other players tell them clues to guess what's written on their head. In the interest of no-contact, the easiest way to do this is by downloading the heads-up app on your phone. Then, each person can hold their own phone on their forehead when it's their turn. 
4. Bingo!
Your grandma's favorite game can also double as a great way to pass the time during quarantine. This online Bingo game card generator can help you organize your own Bingo game in your hostel. Grandma would be proud.
5. Eye Spy
A classic roadtrip favorite from our youth, Eye Spy is about as simple as you can get while still being fun. Each person picks something in the room without telling the other players what it is, and announces something that identifies it to the others. For example, "I spy with my little eye something purple." The other players ask questions to try to figure out what it is. "Is it on the floor?" "Is it bigger than my hand?" etc. etc. until you figure it out. You know how to play this. You were five once.
6. 20 Questions 
Basically the exact same game as Eye Spy, except for the item you're having your hostel mates/Quaranteam guess isn't physically in the room, and they can only ask 20 questions to guess what it is. Think of your favorite celebrity, movie, country, place to be quarantined, etc. and each person can ask you yes or no questions until they get it.
7. Hangman 
To be the most no-contact friendly, everyone should have their own pen and paper for this. To play, the first person thinks of a word (the shorter the better - makes it harder for your Quaranteam to guess - we personally like the word "onyx") and then draws a slightly ominous gallows and writing out a space for each letter in the word. The rest of the players guess the word by guessing one letter at a time. If they get the letter correct, write it down in the space it goes so they can guess the letters around it. If they get it wrong, draw a body part of a person on the gallows. (Like we said, slightly ominous. Maybe steer clear of this game on days when your guests are feeling especially dejected given the current situation).
If you complete the drawing of the person before the other players guess the word, you win!
8. Pictionary 
For this one, you should also make sure everyone has their own pen and paper. There is a Pictionary board game, but you can also just play it by having everyone think of something simple to draw and having everyone else guess. Words and simple phrases work best for this, but make sure everyone has a similar English language skill level when you're picking what to draw. If you have an hourglass, use it to keep track of time. When the hourglass has completed two cycles, time's up!!
9. Would You Rather?
This is a fun game to play while you're sitting around in the common room doing nothing and wishing you could be outside. Instead of just sitting around, ask your hostel mates if they'd rather, for example, fight a horse-sized duck or a duck-sized horse. Or, would you rather never go on a trip again, or only ever go on trips where someone else chose the destination? Would you rather a hostel dorm mate who snores or turns the lights on at 3:00 in the morning? Would you rather take a week-long holiday at the beach or in the snow? If you do travel-themed questions, "Would You Rather" can also provide travel inspiration for when you can finally explore the world again.
10. Chess (Or Checkers)
Again, this game should only be played if you touch only your personal pieces. Make sure you wipe all the board game pieces and the board down with alcohol wipes before and after. Also, as always, wash your hands when you finish. Don't have a chess board in your hostel? You can also play Chess online against players all over the world on the aptly named Chess.com.
Did we miss your favorite no-contact game? Let us know in the comments!